Customer stories
Grant Thornton Baltic Improves Time Management with Scoro
Grant Thornton is one of the world's leading organizations of independent assurance, outsourcing and advisory firms, focused on making a difference to their clients and colleagues, and the communities in which they live and work.
In Grant Thornton Baltic, they have more than 260 experienced specialists, 15 local partners and serve more than 2600 clients.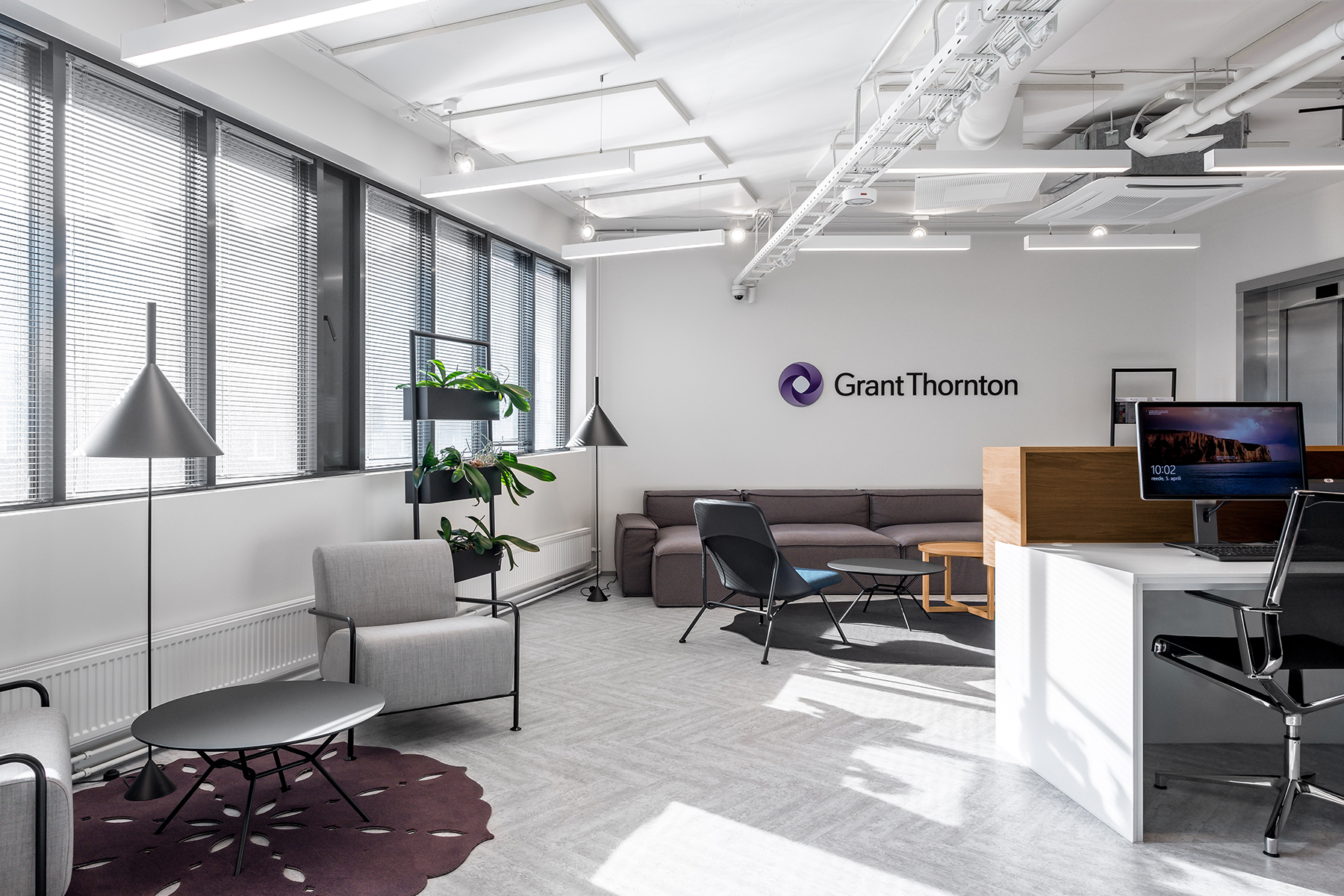 What Made Grant Thornton Baltic Choose Scoro?
With all their information scattered across different applications, Grant Thornton Baltic needed to improve their cross-team collaboration and bring data into one system. With separate teams working on the same clients, having up-to-date information was crucial to ensure effectiveness.
"As the company grows, it's no longer possible to have face-to-face conversations with every person, and meetings with 100 people will quickly become unproductive," says Diana Varik, Head of Support Unit.
There were four primary pain points they wanted to solve with new business management software:
No CRM providing a complete overview of their work;
Tracking team's time was unstructured and chaotic;
Difficulty providing an accurate breakdown of their time usage to the clients;
Maintaining a good relationship with the clients across the company.
Having undertaken a comprehensive review of business management software providers, Grant Thornton Baltic concluded that Scoro has the best capabilities for organizations that need all business processes clearly defined.
Everything about your business, one click away
From Fragmentation to Consolidation with Scoro
Working in close collaboration with Scoro from the beginning, Grant Thornton Baltic initially implemented only parts of the Scoro platform. However, they soon moved towards an end-to-end solution to enjoy the full capabilities in 2017.
"Our learning from the process was that results could be achieved quicker when implementing the full solution in one go," says Terje Liiv, Client Experience Manager in Grant Thornton Baltic in Estonia.
With up-to-date information gathered into one solution, everyone can access information quicker. This, in turn, shows Grant Thornton's work ethic and commitment to their clients.
One of the features that plays a crucial role in improving client satisfaction is contact cards, where all their client history is documented. "Before any client meeting, we can easily access the information, prepare ourselves and assure the meeting time is used most efficiently," says Diana Varik.
Their teams also value different project and time management features, as well as customized dashboards that have improved their cross-team collaboration and enabled them to have a complete overview of their work.
| | | |
| --- | --- | --- |
| Initially, people weren't used to tracking their time, but with Scoro they quickly saw the benefits of having a complete overview of their time spent." – Diana Varik | | |
Improving Time Management
For a professional services company such as Grant Thornton, planning time carefully and accurately is often the difference between success and failure.
Scoro has considerably improved Grant Thornton Baltic's time management. Their clients have come to expect detailed reporting and accountants need to be able to track their time with 5-minute accuracy. With Scoro, it's much easier to have a detailed breakdown of all the billable and non-billable hours, allowing them to further improve the service they deliver.
Further, with Scoro's real-time overview, managers can quickly spot inefficient processes and see when there are not enough resources available. In turn, this allows them to be proactive – identifying and solving bottlenecks sooner.
| | | |
| --- | --- | --- |
| | | "It's simple – if you, as a services company billing hourly, spend for example 70% of your time on non-billable things, you are losing profit." – Terje Liiv |
Adopting a Proactive Approach
With Scoro's CRM, the process of acquiring new clients has improved. Everyone needs to be able to show their leads in Scoro's CRM; they track statuses there and can immediately filter out how many of those leads they are winning/losing.
A significant improvement can be seen in their sales and client-facing teams. Managers now have a complete overview of the sales funnel, and it is much easier to assure that information is aligned.
Cross-team collaboration has improved thanks to the real-time overview of projects. Every team has up-to-date information and can act much quicker without the need for regular meetings.
Teams have also benefited from personalized and customized dashboards. Dashboards are especially praised among managers, who use them to gain a better understanding of their team's work.
Their recommendation for other companies is to have a dedicated person in the organization driving implementation period. More importantly, who continues to stay up-to-date with the latest updates, and helps new team members get on board with the system quicker.