Work management
Daily Time Management of Extremely Productive People [Infographic]
One of the biggest differences between low-performers and high-achievers is the way of looking at their daily time management. Successful people are able to create a seamless flow of productive work, leading to better performance and a feeling of fulfillment.
Follow the morning-to-evening road map of productive time management to bring more life and action to every single minute of your day.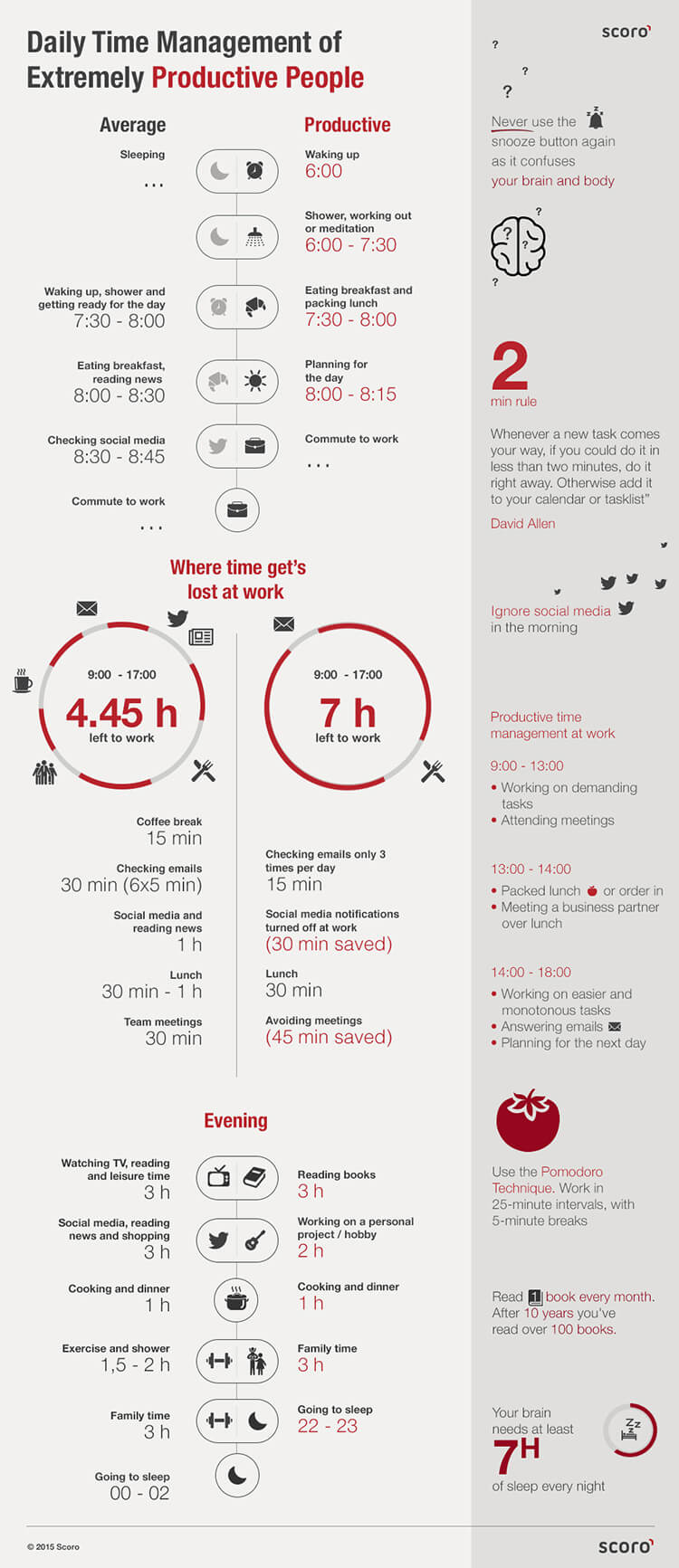 Read on: 15 Cult Business Blogs Everyone Should Read in 2017
Other infographics: Are Your Business Tools Killing Your Productivity?