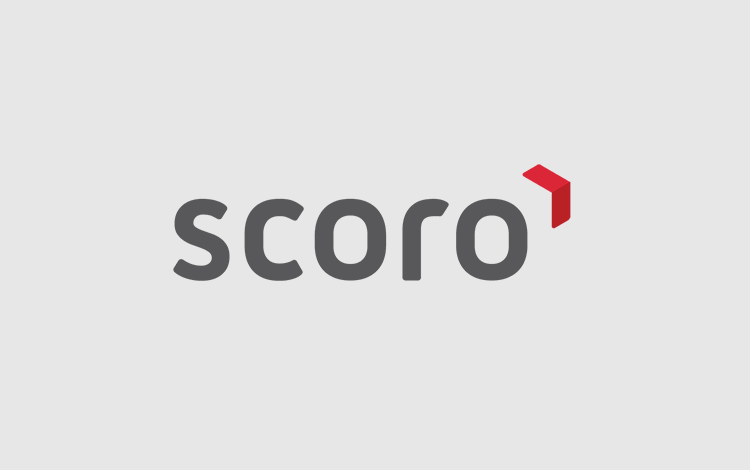 Scoro
Scoro 15.2 – Task Board, Planner, Time Entries, Quickbooks & Xero Integration
We are proud to announce that Scoro now has some incredible new features to enhance the way we work and manage our businesses. We bring you the news with a comprehensive overview of how to take the best out of the new features and improve your time management, productivity and project management even further.
Task board – manage your tasks in a pipeline view
Let's start with the task board upgrade. In addition to categorizing your tasks by priority, status, project etc. you can now organize tasks into a pipeline view that enables a visual overview of all tasks in a project, sorted by chosen categories.
Get a visual overview of all tasks, sorted by priority, projects, clients, users etc. This way, you can see how many tasks are planned for each project, user etc.
Tasks are aligned in distinct columns, not just in a list form. This makes navigation between various task types quicker.
Drag and drop tasks between the columns to quickly change their category, priority etc.
Categorise all your tasks and later distinguish them by chosen markers
Instantly see how many tasks everybody has and assign further tasks accordingly.
This small feature upgrade is more powerful than you'd think, giving a comprehensive overview of all tasks in hand.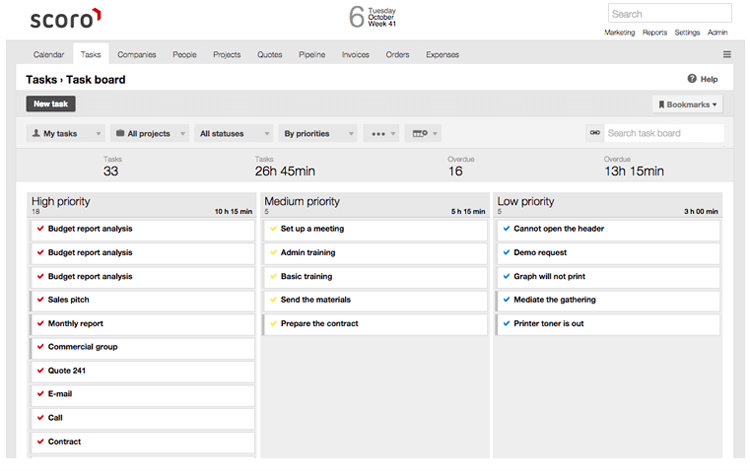 Planner – manage your team's time like a pro
Ever tried to manage a complex project that requires several steps with multiple difficulty levels? Here, the planner comes to help. The new planner will be your favorite partner for managing a project team with different levels of knowledge and experience. You will instantly notice when someone is stuck on a difficult task or if one team member finishes before others and needs to be assigned a new assignment.
Get an overview of how many hours and tasks have been booked for each team member.
Get insight where to fit team members in next steps of a project.
Set realistic deadlines and avoiding overbooking people.
If one team-member finishes his task faster, notice it and assign him further responsibilities.
Make teamwork much more effective
To learn more about the planner, check out this video.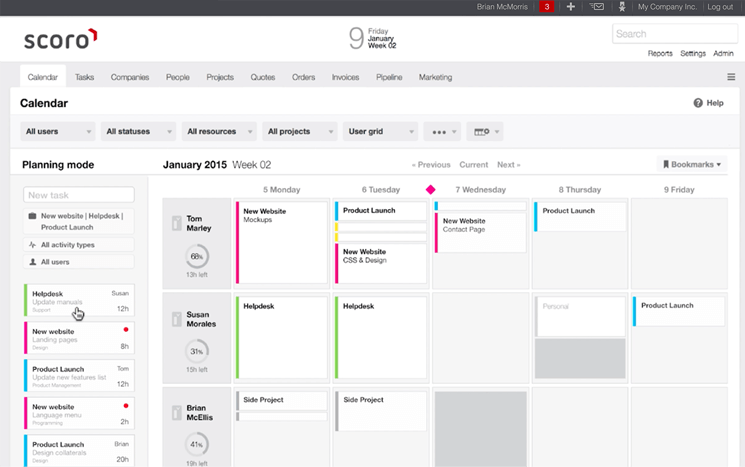 Time entries – add multiple small assignments under one task
Welcome, Time Lords! We've split time. Actually, we created time entries for tasks. This means you can:
Create an 8-hour task and every time someone marks a portion of that task as done, a time entry is added.
Subtract the time spent from the remaining time scheduled for a task and see how much hours you have left to implement the task in a planned time frame.
Get a detailed overview who did what and how long it took them to finish it.
No need to recreate a repeating task all over again, simply add a new time entry.
Have the task's category and information under every time entry.
What we think the most awesome thing about time entries is? – The fact that you don't need to create a new task every single time you do the same thing – you now have the ability to add time entries under one task that you frequently complete. Get cracking!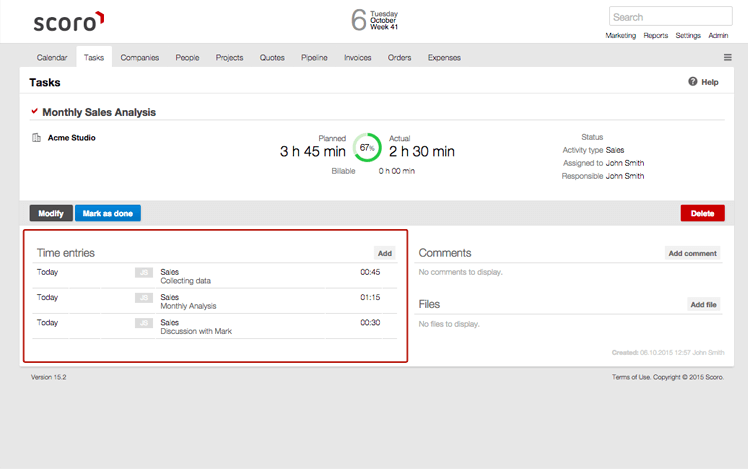 Activity based invoicing
Who wouldn't like to get paid for the job? To enhance your invoicing, we created the possibility to invoice based on activities. Activity types can be linked with products and each user can have his own specific price for more convenient accounting. What it all comes down to is that if you want to invoice, for example, based on time spent on a project or a certain type of activity, you can do so with a click. Activity based invoicing can save you literally hours every month. Easy as that!
Quickbooks and Xero integration
Yeah, we did it – Scoro has integrations with the most popular accounting software Quickbooks and Xero.
Synchronise all contacts, invoices and products between Scoro and Quickbooks/Xero.
Make all of your company's information accessible from one dashboard.
Include accounting data to your monthly reporting and business analysis activities.
Spend less time gathering information from multiple sources.
Unless you already knew, Scoro also has integrations with Mailchimp, Outlook, Dropbox, Microsoft Dynamics, Google Calendar, Exchange, iCal and Google Docs.
Calendar invites ­– whenever it suits you, Sir
It's not a brand new feature but we just really wanted to show you how Scoro's calendar improves the way we organize our meetings.
Instead of emailing a client about possible meeting times, send him a calendar invite with multiple date and time options and let them choose the time that suits best.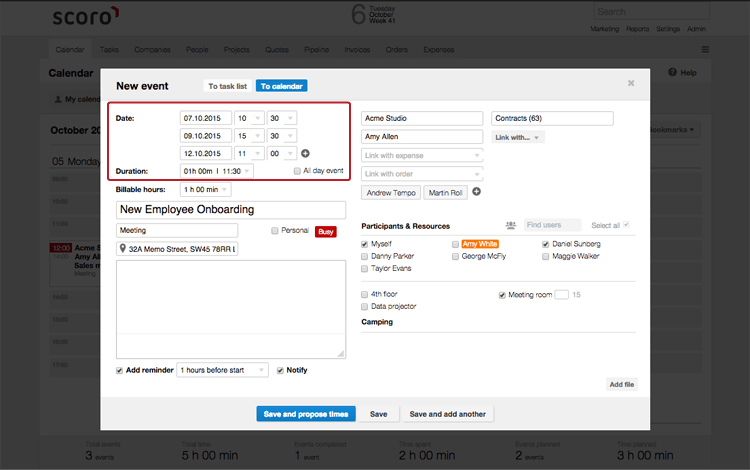 Smaller updates to enhance the work process
Bring more color into your life. And into projects. Add colors to projects to make the most important tasks and projects stick out from the rest. This is very useful in the planner view.
A collective credit note – select one or more invoices and issue one credit note with a click.
When compiling quotes, order, expenses and invoices you can choose from several client addresses. One could be the billing address the other the office address.
The first day of the week can now also be set as Saturday. If you must start your week at all…
User based budgets have been upgraded. You can now add user specific budgets to the project dashboard and instantly see how far everyone is from their target.
We've also added default amounts, additional amounts and comments to projects.
Although we give our best for the transition to the new version to be as smooth as possible, please let us know at help@scoro.com if you're noticing any issues with the update.