Product
Send Slack messages straight to Scoro with Zapier
We all know the feeling when someone sends you a message on Slack that clearly should have been a task at Scoro. It sits there, craving for your attention, and you have two options: to drop what you were working on and tackle the task right away or potentially forget it until you're reminded of it.
In every business, it is crucial to establish standards. And communication, without a doubt, is a key aspect of business operations. Without an effective system of communication in place, you will have difficulty in achieving goals and even in functioning properly. It is important to design and use communication tools that are appropriate for the needs. Especially, since it takes an average of 23 minutes and 15 seconds to refocus on a task – that's potentially hundreds of wasted hours every year.
With the new Zapier Slack Trigger, you can instantly send important ideas and tasks to Scoro without leaving Slack
Zapier is a business automation platform that gives you the power to integrate Scoro with hundreds of other apps to automate your work. With Zapier's new Slack Trigger, you can push any Slack message to Scoro in just a few clicks, without ever leaving Slack – ensuring that your tasks don't get lost in the stream of messages.
After setting up the Zap using Zapier's New Pushed Message trigger, all you need to do is click the '…' button that appears beside any Slack message, then select the "Push to Zapier" option. The message contents are sent over to Scoro to create a new task.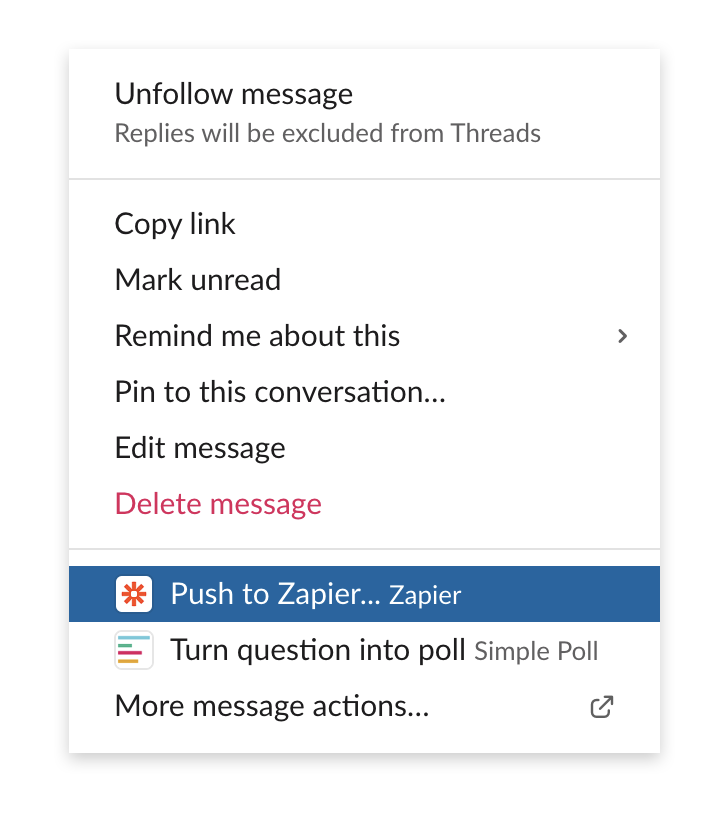 No need to worry about misplacing important Slack messages or saving them as tasks manually. Just automate the whole process!

How to set it up?
You'll need a few things to connect everything:
Scoro account
Zapier account
User Token (From the Scoro Dashboard go to Settings > Go to Settings Panel > Site Settings > Integrations > then choose Zapier to find your credentials)
Company Account Code (You can find this in the same section where you got your User Token).
When that is done, just set up the template for sending over the message, test the integration, and you're good to go!

For my integration, I used the following template:
'Message Text' as the Task Name
'Message User Name' and 'Message Channel Name' as the Task Description.
You can also add a ton of additional info to the task, such as the Company Name, Responsible User, Project Name, or Task Priority – to name a few.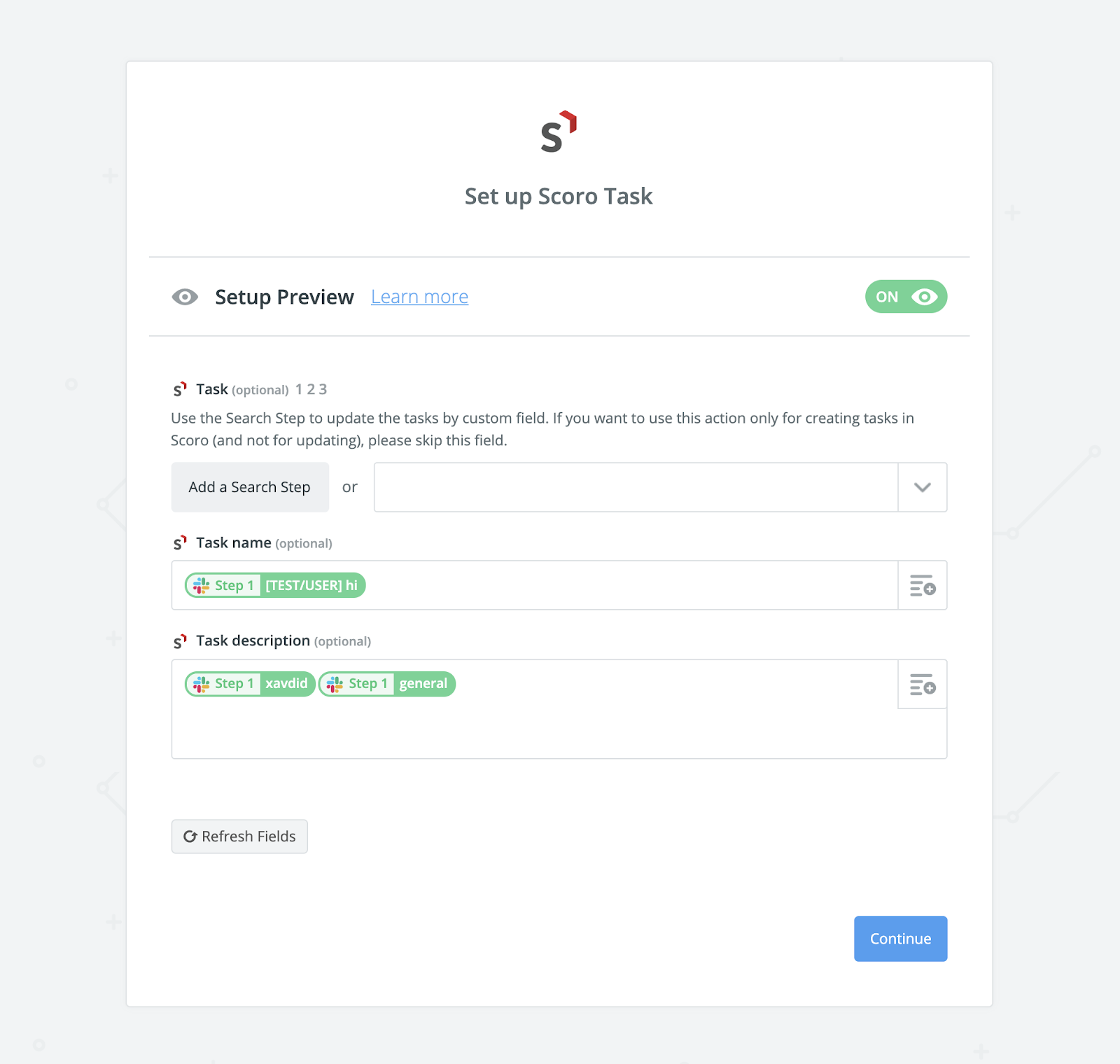 Slack fans will surely appreciate this little hack to improve their workflow even more. Now get zappin'!
​
COMING SOON – Comments
The dialogue around your tasks and projects is a valuable reference. Use this Zap to capture and centralize it all while you focus on getting things done. Once active, this automation will fire off whenever a project or task is mentioned in Slack, or a new message is sent to a specific channel. That information is then sent to Scoro and appended to a task or project for a constantly updated archive. It can't get any more centralized than that!