Work management
TOP 8 Proven Tactics to Boost Your Customer Relationships
Gone are the days when a marketer could say that acquiring customers was the only goal. Today, brands are competing within crowded markets in a digital era. Building actual enjoyable experiences are what raises them above the competition.
For centuries, merchants were focused on bringing the shoppers to the storefront. When commerce moved online, the same objectives remained:
Attract customers to the site
Convert them
Increase the Average Order Value (AOV)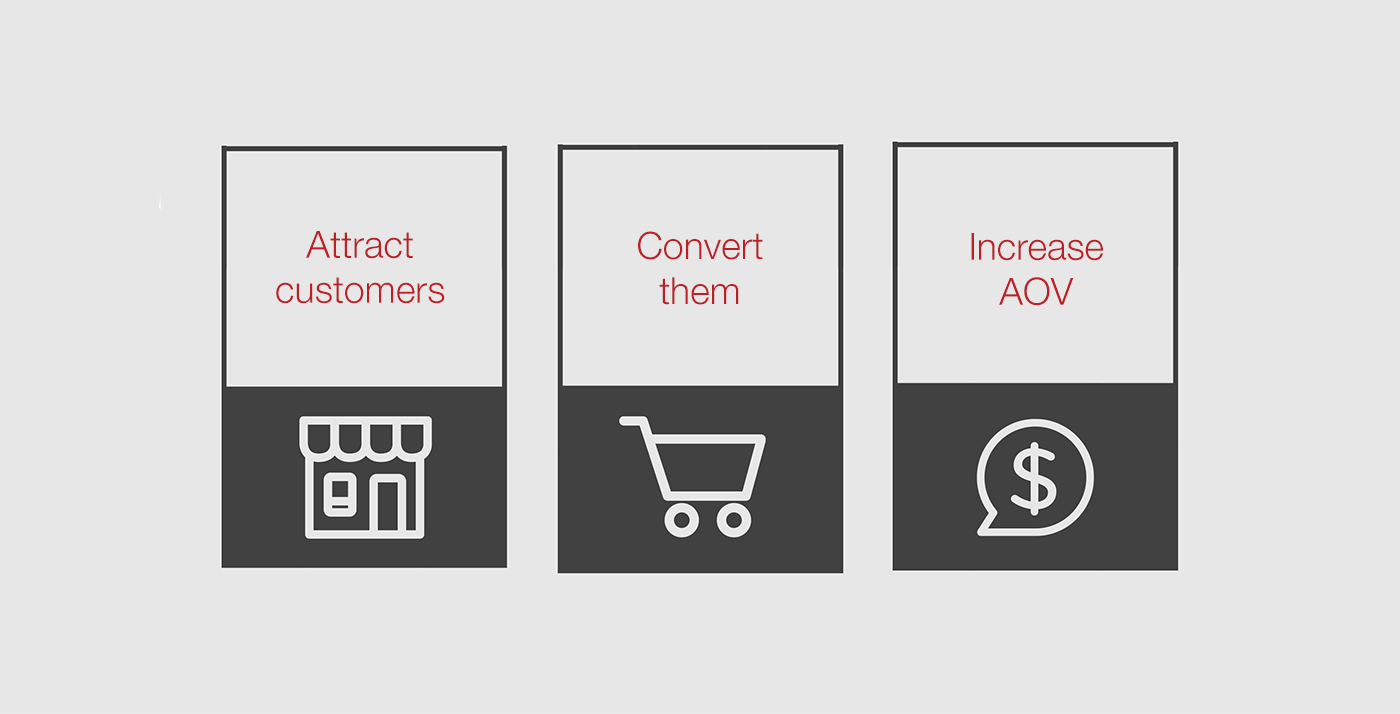 Such techniques continue to be a valid and critical part of today's trade, but vendors must now look beyond that. A large part of the revenue is contributed after the initial purchase when the customer has checked out. That's where businesses should pay their attention to.
Customer Experience Matters
Research has identified three reasons why your customers leave you:
9% decide to use the services of a competitor
14% are unhappy with the product or service
68% leave because they are unhappy with the customer service they receive
What are the key steps a company can take to build a strong customer relationship?
1. Create an Identity
"If the different points of contact you have with people seem inconsistent, they'll think your business is inconsistent, too." says Ernie Perich, head of Perich Advertising + Design.
Brand identity is how businesses and customers can relate to each other. Without brand identity, your business is just another company selling the same product as your competitor. With a clear brand identity, your brand has a personality that attracts customers. Your products become a cause people want to support, and your brand experience defines a lifestyle people want to be part of. A strong brand identity is the most powerful tool for attracting people.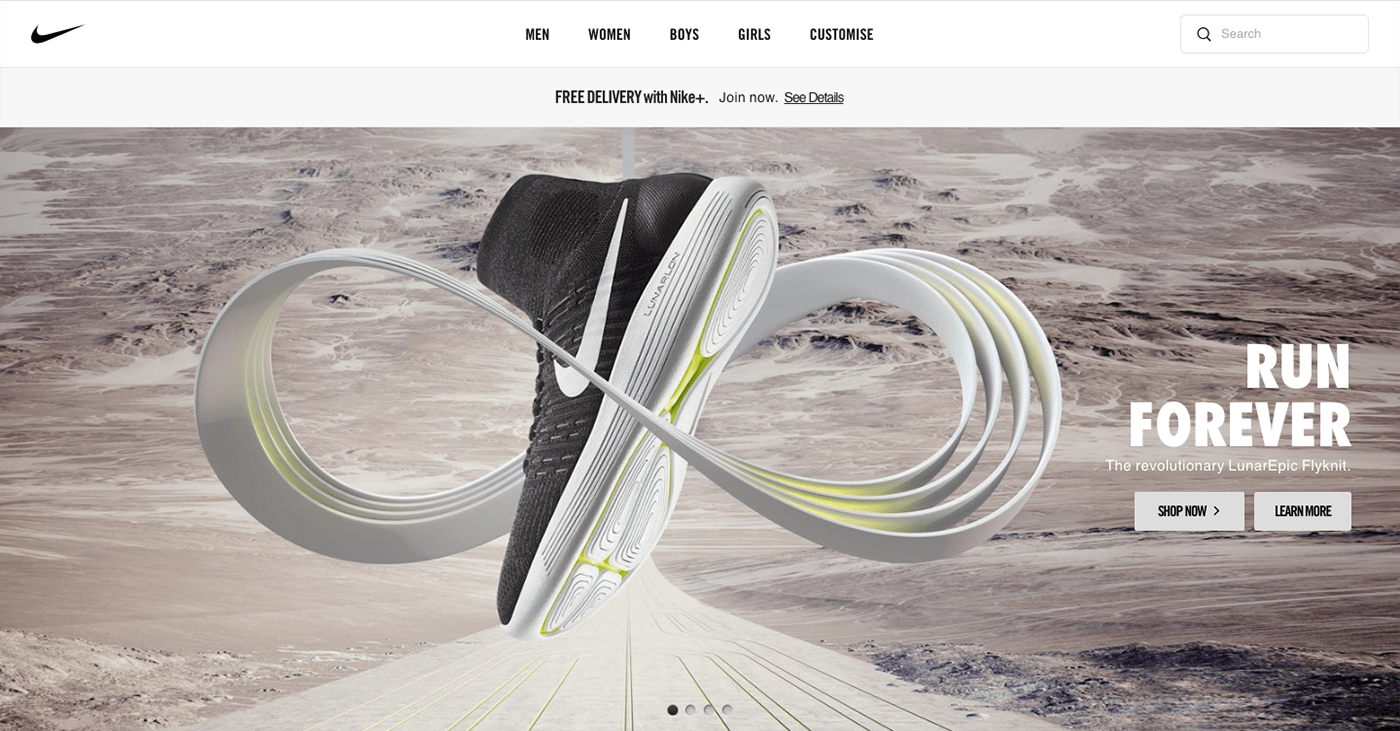 Could you describe your company's identity like you would describe a person? If not, you are missing an important part of your brand-customer relationship. Just look at the brands with the clearest brand identity—Apple, Virgin, Nike, Starbucks—they are also the brands with the highest customer engagement.
Tip: Follow this checklist for a consistent corporate brand identity.
2. Retain First, Acquire Second
The golden rule for business success? Convincing your customers that they are more important to you than they are to any of your competitors.
Depending on which industry you work, customer acquisition is 5-25 times more expensive than customer retention. It's the cheapest way to affect your bottom line positively. It goes without saying you should nurture your high-value customers – after all, they are not only likely to buy from you again, they are potentially your biggest brand advocates.
The average business loses around 20 percent of its customers annually simply by failing to attend to customer relationships. In some industries, this leakage is as high as 80 percent. The cost, in either case, is staggering, but few businesses truly understand the implications.
A checklist for retaining customers includes:
Keep your customers informed
Do the unexpected
Thank your customers
Add value
Reward loyalty
Offer related or complementary products
Under-promise and over-deliver
One of the challenges in business is to attain a competitive advantage that your competitors can't copy. One thing they can't copy is the experience your customers have when they do business with you.
The whole idea is to keep in contact with your existing customers, to build positive word of mouth, and to prevent the chance of your customers being lured away by the competition.
Tip: CRM software is great for getting a complete overview of a client and organize your customer relations.

3. Follow your Customers
Your clients are online, so start building relationships with them while they are glued to their computer screens. Build your social profiles on LinkedIn, Twitter, and Facebook; the majority of your clients have active profiles on at least one of these sites.
Social networks are a great channel for communicating with your customers. Start sharing valuable content, your thoughts on relevant topics, and engage with clients who leave comments and feedback.

"If there is one thing to know about social media it is this: Useful is the New Cool. This should be your mantra throughout every planning meeting. If your brand can create something that is useful for consumers you will have the upper hand." – Jeff Fromm, president of FutureCast.
Don't look at social media as a numbers game. Anyone can buy followers – it's a multimillion-dollar business. True value lies in quality over quantity.
Word-of-mouth has long been considered the most effective way to market a business. Build relationships on social media over time with people you know, trust and admire: a few influential followers can be far more powerful than thousands of people you don't know.
Tip: A great tool for keeping up with multiple social media channels is Buffer. Fill it up with posts and Buffer schedules them for you!
4. Appreciate Complaints
96 percent of dissatisfied customers don't complain. They just walk away, and you'll never know why.
This happens because they:
don't know how to complain
can't be bothered
are too frightened
don't believe it'll make any difference
While they may not tell you what's wrong, they will certainly tell plenty of others. Customers who complain publicly are giving you a gift, they're still talking to you! They are giving you another opportunity and a chance to create even greater customer loyalty.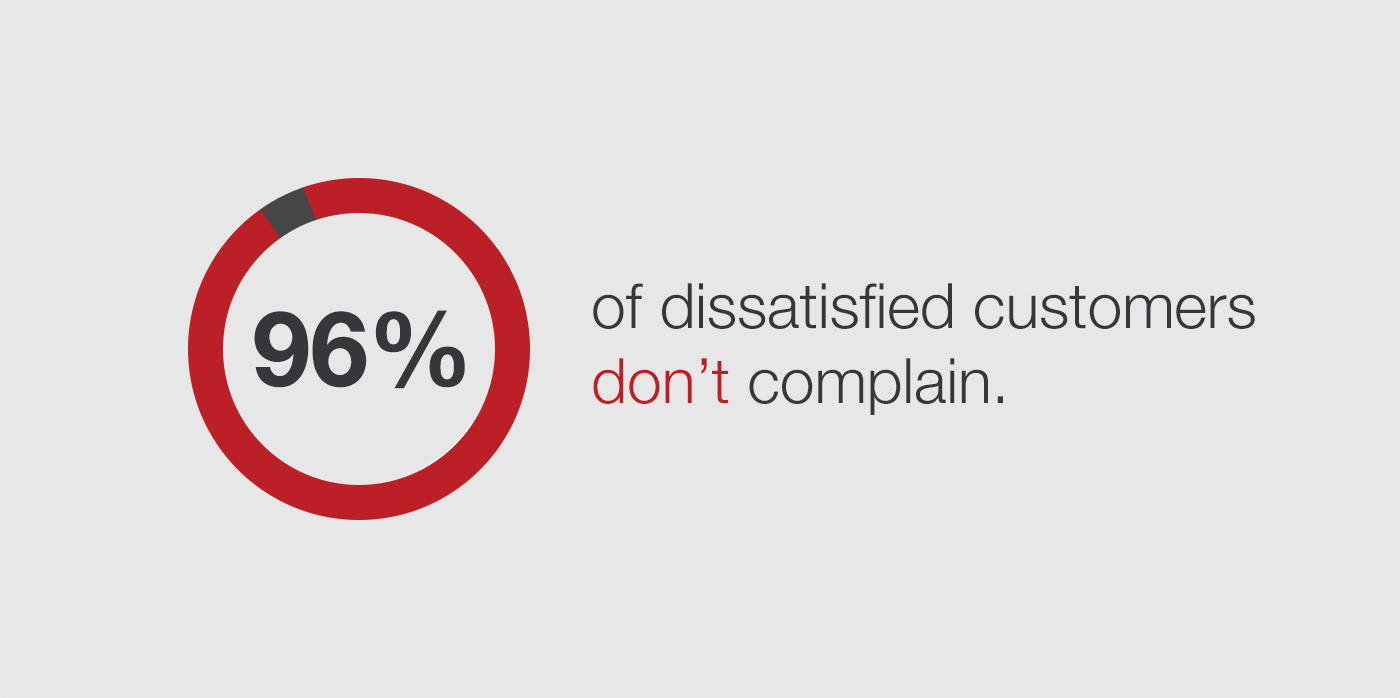 Customer churn (the number of customers who discontinue a service) can be avoided by simply listening to your customers. Make it easy for them to get in touch: local telephone numbers, service centers staffed with people who care about their clients can turn mistakes into opportunities to differentiate your service from the competition.'
Tip: Sometimes, a need to say 'sorry!' is an opportunity to wow a loyal customer. Sorry as a Service offers a customer retention solution in a form of physical gifts – be it flowers, chocolate or something completely unconventional.
5. Understand Your Data
Extensive customer data is the fuel that powers excellent customer experience. Highly targeted offers and personalized messages are essential in today's hyper-competitive world. According to a study, marketers who employed data-driven personalization delivered five to eight times the ROI on marketing spend.
Big data analytics is a resource with almost infinite use. It enables insight into customer intentions and habits and helps to create future sales opportunities and overall increased value.
The need for customized experiences forces companies to ensure that they have a 360-degree view of each customer – a clean, consistent and accurate, enterprise-wide view. It isn't enough to know how close customers are to making a purchase. You also need to know their needs, budget, and taste. When customers share this sort of actionable information, it's important to make use of each new insight, strengthening customer relationships across marketing, sales, and service.
Read on: Budgeting Software
Tip: This infographic is a great source on how to become a data-driven company.
6. Measure
Is a satisfied customer a loyal customer? Not necessarily.
While many companies invest a great deal of money in building close relationships with profitable customers, their efforts are often unsuccessful because they fail to incorporate two important factors:
Setting relationship objectives and measuring the firm's progress toward achieving them
Setting a strategic, integrated plan for managing customer relationships.
Companies often do not know what good relationships should look like, moreover how to measure them. Little wonder, then, that CRM initiatives often fail to deliver the desired returns on investment.
The most common measurement of customer attitudes is The Customer Satisfaction Index (ACSI). It is determined from market research that incorporates elements such as:
Comparison with Ideal
Repurchase Likelihood
Reliability
Quality Given Price
Price Given Quality
By associating this measurement with each customer and their individual importance, companies can decide where to apply resources to achieve the biggest business impact. Then, measurements can be integrated into strategic customer relationship plans.
Tip: A large survey can be too heavy for customers, so try implementing a lightweight approach: edit your email signature to include a link to "Rate My Reply." Individual ratings are automatically funneled into a report to get a handle on how happy your customers are with the level of support being provided.
7. Communicate
Customer communication is important to the long-term success of any business. In the early stages of the relationship, effective communication ensures your product or service meets the customer's immediate needs. As time goes on, regular contact with your customer base allows you to adapt and grow so you can continue to meet its requirements.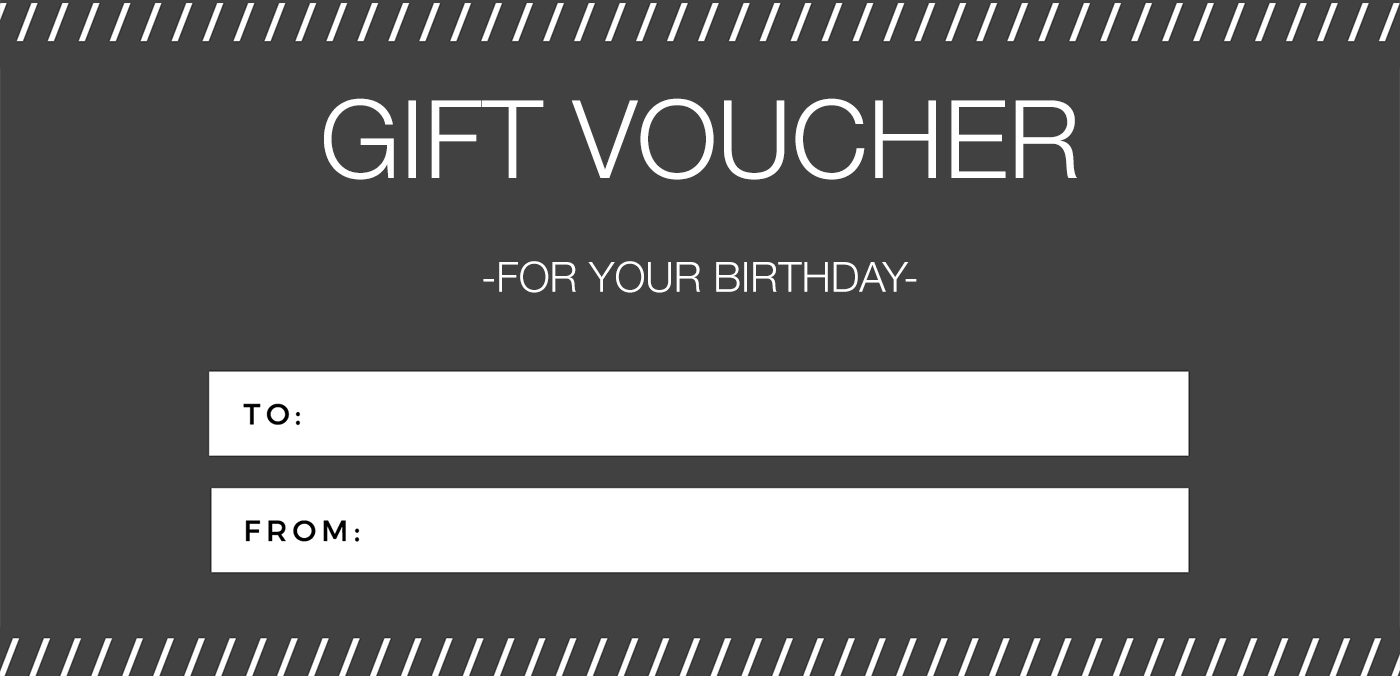 People not only respond to this positively; they appreciate it because they feel valued and important. It keeps them informed, offsets post-purchase doubts, reinforces the reason they're doing business with you, and makes them feel part of your business so that they want to come back again and again.
The effective customer communication strategy should include:
Clear and consistent messages that win the attention of people
Communication that is easy to understand
Positive messages that inspire and motivate people to ensure participation
Sharing of knowledge, ideas, and feedback
The use of multiple channels to reinforce understanding
When you communicate properly with your clients and listen to them, you understand their needs better and can ensure they are satisfied.
Tip: Get inspired! Read about 11 excellent customer communication cases.
8. Get Feedback
Asking for feedback about a customer's experience or product quality shows that you're engaged in your business and looking for ways to improve. Survey clients and encourage interaction on all platforms. Try to respond in a generous and repentant manner. Not only will you get valuable feedback to help you make improvements to your business, but it keeps your business top of mind with customers.
Some very effective ways of getting quality customer feedback include:
Proactive live chat support
Feedback forms on your site
Email surveys
Monitoring social channels and review sites
Polls
Creating an online community
Customer feedback can be a game-changer for any business. By monitoring, calculating, and applying the changes based on that, you can improve the quality of your product or service and improve the customer experience.
Tip: Some CRM integrate with other apps and tools to make gathering your feedback in one place easier. With a feedback feature, you can create and assign tasks to appropriate personnel.
Answering the question "what do customers want?" is a never-ending process.
Clearly, customers don't just want a product or service quickly and for the right price. Customers return to companies because they have emotional experiences.
Unlike offline, in digital, the emotional connection is harder to establish, but it's just as important. Customers are pressed for time, money, and patience. Achieving emotional connection requires a long-term company-wide commitment to the customer experience.
In fact, advancements in technology may be the key to truly drilling down on how to care for customers properly.
It's wise to look into your marketing strategy and examine if you're delivering on the expectations of the clients at every junction. Powerful customer database software will help sales and customer service teams access all the customer-centric data quickly to provide excellent service.
As you get to know and anticipate customer needs, engage with them on their terms, and streamline marketing efforts, you can improve your customer service significantly.
"Best products don't always win, but the best experiences do," says Esteban Contreras, Director of Experience Design at Sprinklr. "Understand your customers' identities and affinities. Care about people, not just business metrics, deliver on promises that your brand makes, and create a legacy that makes for a better tomorrow."
Everything about your business, one click away