Work management
Quick Guide to Becoming an Admired Business Leader
No matter how great is your business idea, it won't grow into a multimillion dollar company without a dedicated team.
No team can handle itself without an intelligent leader. In addition to being a reliable CEO for your investors and partners, you also need to earn the respect of every employee.The best business leaders inspire innovation and motivate everyone to always give their best.
The best business leaders inspire innovation and motivate everyone to always give their best.
To become an admired leader, you need to communicate with your employees and prove that you're worth their trust. Learn about the fundamental characteristics of highly admired team leaders and apply some of these to your own work. You'll get a huge step closer to earning your team's support and being known for great leadership.
1. Create a sense of purpose
Why would anybody want to work in your company? Or commit wholeheartedly to your project?
To motivate your employees, you need to show how everyone's work can change the world. You created your company to improve people's lives or develop an innovative project. So live up to your dreams and create a sense of purpose in your everyday work.
To become your team's motivator, concentrate on one idea instead of many. By having a strong sense of purpose, everyone respects you for your commitment. Moreover, your team's eager to support your cause and be a part of the project.
Create a wider story of your company's purpose and start living it, day by day. Get people around you excited to work for a higher purpose. As a result, you'll have a committed team of people believing in the same cause as you do.
Learn business hacks to communicate to people the right way and accelerate your company's growth.
By creating a sense of purpose you can also avoid hiring people who are a bad fit for the company.
Ensure that your company's purpose and goals are communicated in early hiring stages. You'll attract the right candidates who desire to be a part of your company. Moreover, they'll be ready to work hard to achieve your mutual goals.
2. Communicate your goals and objectives
When asked about their company's biggest challenges and goals, successful business leaders always have the answer. Moreover, when you ask the same question from their employees, you'll be surprised to hear the exact same reply.
As a team leader, it's important to communicate and explain your goals to the entire team. People are much more likely to work for a clear objective rather than a vague plan. By informing everyone about your mutual challenges and goals, you ensure that everyone knows what they're expected to achieve.
Instead of creating multiple objectives for your team, focus on one principal goal. Next, circle all your tasks and plans around this single purpose. Having one core purpose with many small objectives is the key to successful business strategy. Moreover, people will respect you for strategic thinking and clear vision.
3. Encourage innovation
The biggest scientific discoveries were made through surprising mistakes in experiments. To be one step ahead of your competitors, you need to take risks and innovate.
There's no need to be the only person trying to come up with great ideas. Instead, encourage your employees to come up with innovative ideas through trial-and-error.
Let your team members know that it's normal to make mistakes while trying to solve complicated problems. When someone comes up with a great idea, inspire your team by being fully invested in bringing it into reality.
Allow your team to test new approaches without the fear of making a huge mistake. By doing so, you increase the chance of new groundbreaking discoveries. While it might be difficult to trust everyone's judgement, you have to learn to trust your team members.
Step-by-step your team will start to respect you for your ingenious attitude. Moreover, people will appreciate the chance to develop their skills by testing new ideas in a safe environment.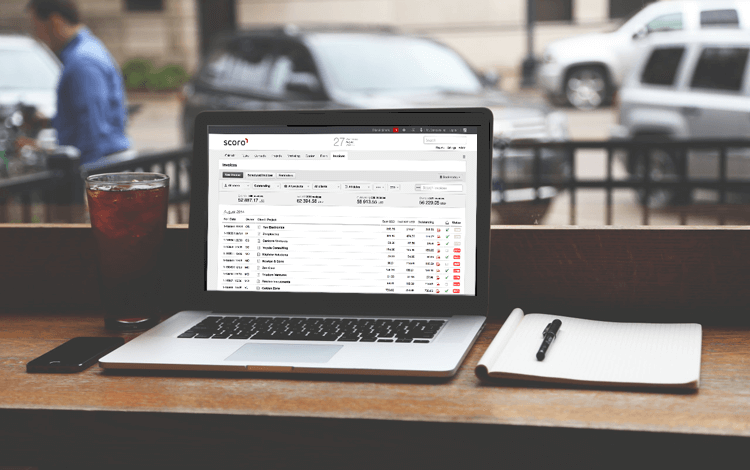 4. Establish strategic leadership
Admired leaders are often the most demanding ones. They communicate clear expectations and often push their team members to their limits.
People love challenges and so do your team members. When having to prove themselves to the company's leadership, people tend to overcome their fears and achieve amazing results.
Become a strategic leader and create a clear plan for your team's work. Set timeframes and deadlines for everyone's goals and tasks. Also, ensure that your expectations are high yet achievable.
Having a clear strategy helps your business to stay on track. People respect calculated and justified decisions and are determined to follow your lead. Furthermore, everyone knows what they're expected to achieve in a certain period of time. This leaves less room for miscommunication and helps to reach all your goals in time.
By generating a challenging atmosphere, you create a playful work environment that helps people to grow professionally. Moreover, people will respect you for the constant growth that you bring to the company.
5. Build strong team commitment
As a recent article in Harvard Business Review pointed out – leadership is a conversation.
Business leaders who befriend their employees have a higher return on investment. Everybody's more committed to working for a company's benefit when they feel as part of the team.
There are a couple of ways to highly engage your team. First, you need to show that you care about people working for you and are interested in their well-being. Have conversations with your employees and communicate with them as they were your friends. Always let them know how much you value their contribution.
Also, make sure that working in your company enhances your team member's skills. Give your best employees no reasons to leave your company. That said, you need to ensure that everyone has an interesting challenge to solve and has room for personal development.
Employees admire leaders who offer interesting opportunities and value everyone's contribution. Have human-to-human conversations with your team and try not to elevate yourself higher than others.
6. Have a complete overview of your business
To notice your company's weak spots and make informed decisions, you need to be aware of its overall performance.
Streamline all your work processes and gather data by using business management software. Use this information to create KPI reports on your company's performance and monitor important metrics on a KPI dashboard.
Analyzing your company's data and evaluating every department's work helps to create a sustainable strategy. And that's what people admire about a business leader – their ability to make wise and informed decisions.
Track the time spent on projects and tasks, monitor your budget performance and create reports of every department's work. Use this data and visualizations during team meetings to keep everyone updated. Also, you'll show everyone that you're aware of the company's performance and prepared to lead it.
7. Enhance team collaboration
Disengaged employees are more vulnerable to low productivity and poor work performance.
The best team leaders ensure that everyone in constantly integrated with the team. To make your team more productive, provide the tools and infrastructure that enhance team collaboration.
By using team management software, you can streamline every department's work process. Furthermore, you get a shared team calendar, project scheduling and task management software, budget and invoice management etc. Read all about team management software.
Also, define every team member's role. Ensure that everyone knows where to turn for help and guidance. Efficient team collaboration is all about knowing where to find relevant information and how to share ideas.
Moreover, everyone will appreciate your ability to organize the teamwork and see you as a strong leader.
Final words:
Let's have a quick recollection of how to become an admired team leader:
Leading a company is like having a conversation. You need to communicate all your goals, expectations and decisions to your team.
The best leaders are the ones with highly strategic thinking and a clear vision. Use the best software to have a complete overview of your business and base your decisions on actual data instead of a gut feeling.
If you believe in your company's purpose, so will your team. Be the mentor that everybody wants to follow and become a highly respected business leader.