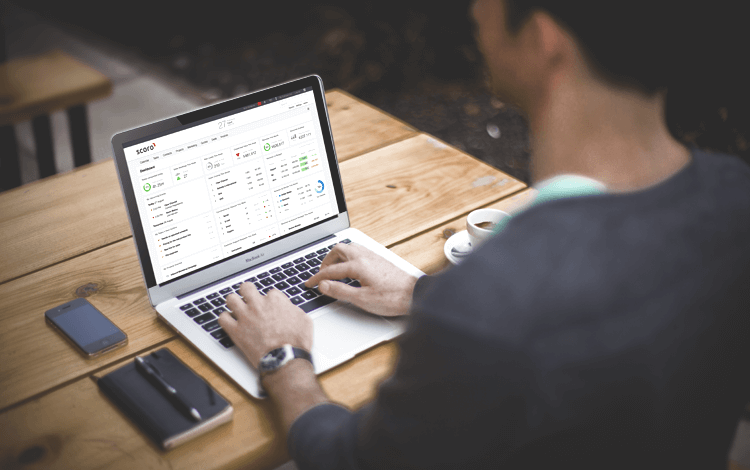 Work management
8 Signs Your Growing Business Needs a Top ERP Solution
SENIOR BUSINESS MANAGERS and business owners aspire to consistent, solid growth and high profits within their company. Once a growing business picks up and customer base expands, you start increasing work volume, and simple functions of managing your business start getting complicated. Complexity can escalate quickly, and you need to be systematic and even more thorough to avoid impacting your company's success.
You start hiring more people and developing a broader range of products or services. You will no longer be aware of stock or inventory, unable to reconcile financials at the month's end, struggling to fill orders because you can't figure who is ordering what, guessing sales forecasts instead of more accurate predictions; the list of tasks, activities and workflow are endless.
If this scenario sounds familiar to you, the best solution is a holistic enterprise resource management system that will help make managing your company's resources easier for you. There are numerous solutions to consider, one of them being Enterprise Resource Planning (ERP) software.
We have advised many Scoro's customers to use complex business management software that includes all the features you need for managing projects and time, accounting and managing all of the company's resources – budget, customer base and employees.v
Looking for a quick fix to increase your customer base and make your business more profitable? Learn over 50 Business Hacks .
Here's a list of signs that your growing business needs a top ERP solution.
1. It's difficult to manage all facets of business
One of the first major problems of a growing business is a company's CEO dependence. Put simply, your company revolves too much around the CEO and their decisions. This is not to say that having the company leader in a position of importance is necessarily a bad thing – it's a completely natural outcome of starting a business from the beginning.
It's expected that a CEO would be something of a hub to the company's wheel. However, one has to ask what is going to happen if the CEO can't fulfil their obligations because of too many tasks in hand and therefore become unable to manage employees.
A holistic business enterprise resource planning system will help you achieve a better overview of your company's workflow and resources. Deeply comprehending your business allows making qualified decisions that lead closer to long-term goals.
2. Unable to innovate
Alternatively, it could happen that a company leader can't let go of certain practices, decisions or outlooks that may have served well in the infancy of the growing business but are now detrimental to its success. They may also be unwilling or unable to make the necessary decisions vital to its continued growth.
Hypothetically it's easy to overcome – the CEO has to let go of certain responsibilities and delegate management to other figures, inviting extra voices and minds to the decision-making process. This is dependent on the information and level of knowledge the CEO has of his company. A top ERP solution enables business leaders to effectively delegate tasks to other team members, yet still be able to monitor the task progress and team members' input. Thus continuing the vision of the company leader without the need to micromanage.
Another great thing about top ERP software is that you can see how your company's resources are being used and if there is an inefficiency in the pipeline, you'll be able to make necessary changes to avoid further problems.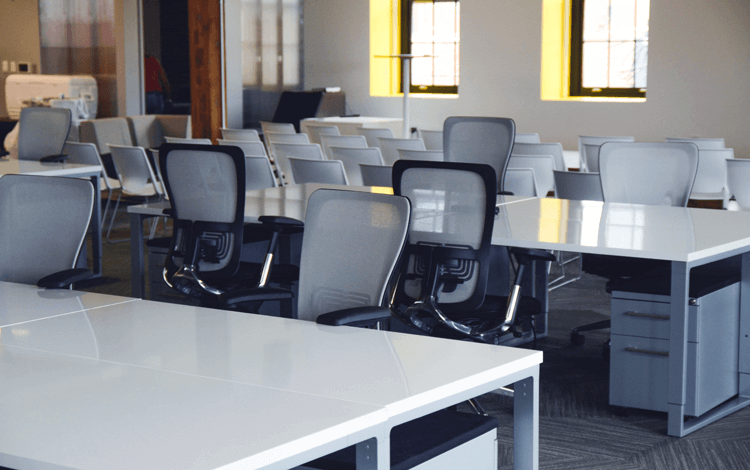 3. Using many software solutions takes time
There's nothing wrong with using multiple software tools for different business processes. Sometimes it's just necessary. But using several different software solutions for different processes can cause a lot of chaos in the business. You could be using a CRM for your sales pipeline, accounting software to reconcile your debts, a calendar and email to schedule client meetings.
Your frontend and backend processes must as a rule, be easily integrated. Inputting data manually affects your entire business process and slows down the system of execution. You need to get an all-in-one system that will sync with other software you're using.
A top ERP solution helps integrate all processes and update data in real time. It will allow seamless integrations from leading software-as-a-service providers (SaaS) to enable synchronization between the two, should you require the continued use of other SaaS solutions.
4. You have no overview what's going on in your company
Previously it could take hours to access critical information or data. Any organization that gathers information inefficiently is likely to lose customers as well as business. You cannot afford to have delayed data access.
The pace of your growing business has progressed very rapidly. Meaning that you are required to access all critical business information immediately. If you want to know how much inventory you have available, or how many sales you generated last week, you should be able to access this information in a few clicks. If your current software prevents that, you need an alternative that makes access to critical information a breeze.
ERP solutions can produce excellent reports at a few simple clicks so that company leaders and heads of departments can access KPIs and metrics in an instant. More innovative ERP vendors now provide customizable KPI dashboards so metrics are visualized by real-time data enabling decisions to be made instantaneously.
Read about Challenges Small Businesses Face and How to Overcome Them
5. You're unable to determine each department's progress, success and failures
How much are you currently generating sales leads every day? Are you breaking even or making any profits? What are your current daily or weekly expenditures? Which clients have not paid their invoices? How many sales calls have been completed? Has all customer data been logged? What is IT department's progress on a project deadline?
Are all your business departments still working with Excel? It might be time to move on to a more collaborative Excel alternative .
If you cannot accurately tell which department is doing what; or where they are succeeding or failing, it becomes impossible to manage your business effectively.
Each department has its preferred software but a top ERP solution enables managers to check updates of each other's budgets, spending and metrics. Unifying departments makes it easier to carry out an analysis of your business and streamlines the various workflow processes involved. Thus exhibiting where you need to focus your energies – be it on motivating poor performing projects or rewarding the departments that outshine others.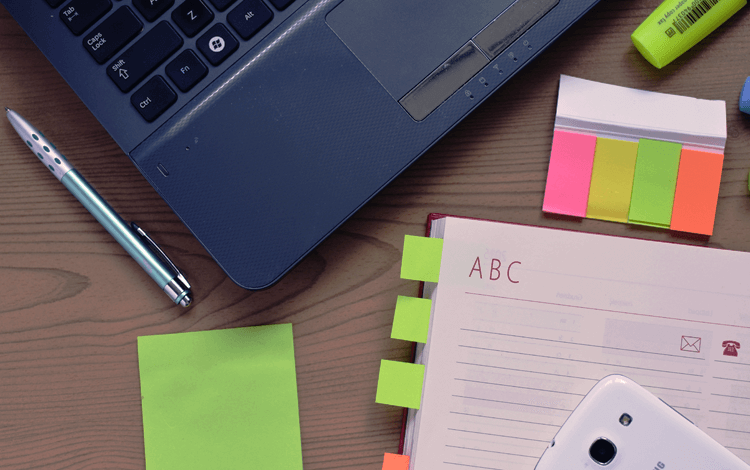 6. Your logistics is a real headache
An inevitable problem facing growing businesses, as might be expected, is getting used to your expanded logistics and the various rebalances you'll need to take into account. After all, you've just gotten your outflow and inflow of goods and services finely tuned and adjusted your team to meet the company's needs.
Expanding your business and opening new premises in another town or state, hiring new staff, offering new products can quickly upset this delicate balance and create a logistical headache for you to manage.
You will need to roll up your sleeves and knuckle down on more pressing logistics issues, but where ERP can assist is automation. Automating monotonous tasks like invoice generation and sales proposals will reduce the time taken to do such laborious but necessary administration. You can then refocus the resources saved on other productive activities including lead generation, calling debtors, sales calls or increasing your marketing efforts.
7. It's difficult to manage the increasing workforce
Another problem that expanding companies may face is the addition of clashing personalities. When your company is still new, you're more able to tailor and adjust the corporate culture in a way that everyone is able to get along and work alongside each other's talents and mindsets. However, company growth will inevitably bring in new people whose temperaments will disrupt the delicate balance that you have built. This is especially true if they've been invited to share a position that had previously, for a long time, been held by one person or a small, close-knit group of people.
Hiring many new workers will necessitate rebuilding a corporate culture that can adequately accommodate the varying characters you will attract under your company umbrella, as well as finding ways of peacefully and seamlessly integrating new faces and minds.
An ERP solution will provide managers of your company with thorough information about the company's budget and resources. This allows everybody to assign tasks better and understand what are the departments or projects that need special attention. It will be easier to delegate tasks and make people cooperate if they grasp your company's goals and work for long-term benefits.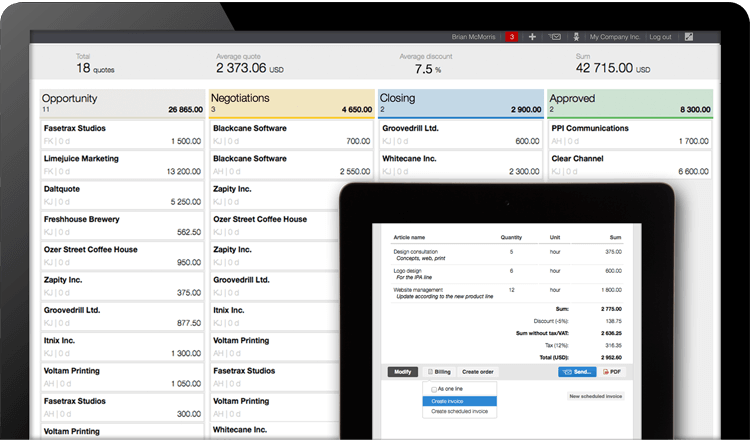 8. Unable to effectively manage your business partners
How long is it taking you to craft a quote for a supplier's order? Are external partners frustrated because they ordered an item that was marked available in your eCommerce store, but isn't in your inventory, and have to wait a few more weeks to get their items?
If you're unable to accurately track how many units of products are available and update them in real-time, you will have a lot of unsatisfied contacts. The same goes for when partners call to inquire about their order and your team can't identify where are the goods located or if the order is even filled in the first place.
Should even one of your usual suppliers suddenly stop paying for your products or services, it could harm your revenue. The ability to extract existing contact data in a few clicks is invaluable when receiving inbound correspondence.
Potential contacts and suppliers can be assessed and filtered by city, industry and country, enabling more effective contact management when planning your marketing and sales strategy.
As a business owner or senior manager, you should endeavour to avoid chaos and lack of information at your company.
If you are not quite sure whether you need an extensive ERP solution but are searching for a more holistic solution for managing every facet of your business from one place, try Scoro. This software acts as a control hub for your entire company, uniting project and client management, ERP, sales pipeline and insightful reporting all in one place. It is a perfect solution for small businesses that do not need exhaustive programs that take a lot of time to root. You can start managing your business with Scoro from day one and get insight about your company from a highly customizable project dashboard.