Work management
20 CRM Features to Make the Sales Process Faster
There are hundreds if not thousands of CRM software solutions. This means that whenever you search for the perfect software for managing your sales pipeline and client database, you need to choose between multiple tools.
To make your evaluation process easier, see the essential CRM features before making any buying decisions. First, you need a clear understanding of core capacities that are required for successful pipeline and sales management. Moreover, you might discover some interesting features that you hadn't considered beforehand.
1. Multiple pipelines
Managing your leads and customers in a pipeline view gives a quick overview of the entire sales funnel. You can see clients categorized in various sales stages, differentiated by color and tags for detailed filtering.
The pipeline is also beneficial for effective lead management – you can drag and drop leads from one sales stage to another, seeing as prospects become paying customers.
Often, sales pipeline management software has only a single pipeline. But what if you want to have multiple pipelines for different countries, products or lead sources? Here's the trick: look for CRM software that lets you segment and label your leads and customers.
By adding custom tags to every lead, you can filter pipelines according to these labels. For example, you can segment your audience based on their location, language, device, lead source, retention and much more.
2. 360-degree customer profile
One of the most useful CRM features is a detailed client profile that provides all relevant information from lead source to previous orders. Your pipeline management tool should let you attach files, add activity reminders and link invoices and quotes to customer profiles. Read more about the benefits of knowing your clients.
By gathering all information about a prospect or client on one page, you get a quick and insightful overview of their profile. Moreover, it makes the salespeople's life much easier because they can find data about all previous correspondences, meetings, bills, and quotes on a single page.
3. Company and Client view
Many companies opting for a CRM for small business forget about the need to distinguish companies and customer profiles.
In fact, it makes a huge change whether you can have multiple contacts under one company while also having a private client profile for each of these contacts. You can add detailed information about every single person included in the buying process, instead of having a vague company profile.
Moreover, you can use detailed contact information for email campaigns and lead nurturing, including the person's name to the email for high-level personalization.
To have a complete overview of every single customer, choose sales software that lets you create both company and customer profiles.
Read on: 20+ Best CRM Software & Tools. Reviewed.
4. Lead tracking
By tracking the lead source, you get an overview of how a certain customer found your company. Knowing this information lets you organize targeted marketing campaigns or send your leads relevant sales materials.
Furthermore, you can filter your pipeline by lead sources and see how well the leads from a certain source convert to paying clients. When your number of new leads starts to decrease, checking their lead source can point you towards the problematic traffic channel.
See the complete guide to lead management hacks.
Everything about your business, one click away
5. Sales dashboard
A dashboard is an excellent tool for a quick overview of your monthly sales results. You can add graphs, charts, and key performance indicators to your dashboard to instantly notice trends in your sales performance.
Widely used metrics on a sales dashboard:
Monthly sales/new customers
Monthly new leads/prospects
Lead-to-sale conversion rate
Cost per lead
Cost per conversion
Customer lifetime value
Customer turnover rate
Net promoter score
Sales dashboard is also a useful tool during meetings, giving your team a quick overview of your weekly or monthly results.
6. Shared calendar
To make your sales team's work easier and more efficient, choose CRM software that includes a shared team calendar.
An integrated calendar is ideal for managing events, meetings, resources (meeting rooms) and schedules. You can link customer profiles with events to quickly see who and when you're going to meet.
Some CRM tools have meeting scheduling features that helps to find a mutually suitable meeting time more quickly. Instead of lengthy email correspondences, you can propose multiple times and dates to other participants via email and let them pick the suitable time.
After they've confirmed a date, all guests receive a confirmation email, and you can add the meeting to your calendar with a single click.
7. Task management
Pipeline management becomes increasingly effective when you manage all your tasks such as calling and emailing in the same system. Task management is a helpful CRM feature that gives you a quick overview of what needs to be done and lets you set deadlines.
Link assignments to client profiles to find all related tasks in the customer view. Whenever you're going to meet a client or email them, you remember everything you're supposed to deliver or inform them about.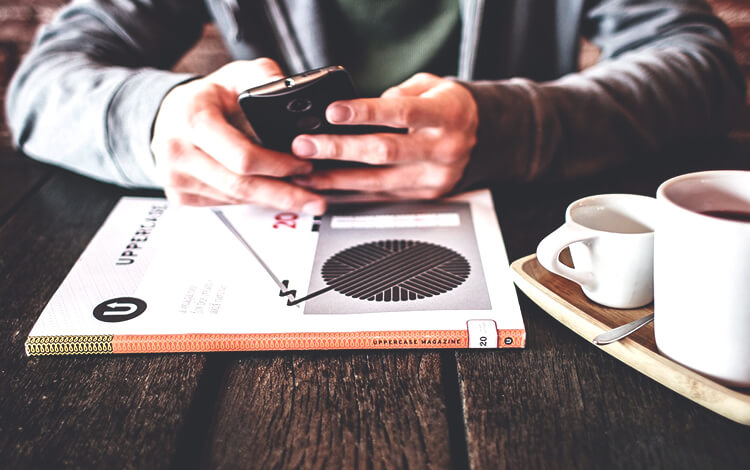 8. File storage
Adding files such as invoices and quotes to your customer profiles makes it a lot easier to find these quickly. Moreover, it's a great place for storing all contracts, so that nothing gets lost.
Many cloud solutions let your team share files company-wide. Always check the storage limits of software as some CRM providers offer less than 1 GB of storage.
9. Data import and export
Companies need to export their customer information for multiple reasons. For example, you may want to import your entire contact list into an email automation tool to send them an email newsletter.
Also, the ability to import leads from CSV or XSL file can become handy, especially if you're transmitting contacts from your old CRM system to the new one.
Another CRM feature is making changes to a large group of contacts in one single command. Look for customer database software that let you select a bunch of filtered contacts and apply changes to them all at once.
10. Remote data access
Your sales representatives visit multiple prospects per day. To be efficient at their job, they need to access regularly your customer database to gather information or update data.
Make sure that the CRM system is a cloud service and has interactive mobile interface or application. This way, you can read and add customer data anytime and anywhere.
11. Analytics
Detailed analytics can give your sales performance a significant boost. By monitoring monthly results and comparing various sales metrics, you'll be able to make calculated decisions on how to increase your sales.
CRM features should include at least a basic reporting tool to shows you new leads, conversions and monthly recurring revenue month over month. If the CRM system has a sales dashboard, you can add graphs alongside key metrics to the interface for a quick (real-time) overview of your sales performance.
12. Sales forecasting
To plan for the next quarter, you need to be aware of the number of sales and future profit. Here, the forecasting feature comes to help.
Instead of relying on your instinct, use forecasting to predict upcoming sales and conversions. Based on your existing data, a CRM system can present you forecast on future results.
Sales forecasting allows you to set reasonable benchmarks for the next sales period and estimate the revenue for next periods. You can see how much revenue is to be expected and how much of it has already been booked in your budget.
13. Integrated email service
Wouldn't it be nice if you could email leads and customers right from your CRM system? An increasing number of software providers include an email service to their CRM solution.
The benefits of email feature don't stop with simple messaging. Your email correspondences are linked to client profiles so that you can instantly see when a customer has been contacted and by whom.
Smart inbox feature means that you can use your favorite inbox service for sending and receiving emails but also save the data about emails to the CRM system (and on your client profiles).
Some pipeline management tools include an email client integration, e.g. Outlook and Gmail. Synchronizing emails between your CRM and email service leads to a highly integrated customer communication.
14. Integration with email automation tool
Imagine that you visit a client profile and get an overview of all the recent email campaigns they've received. Furthermore, think how great it would be to see how every single customer interacted with your newsletter: did the open it, click on it or unsubscribe?
Integration with an email automation service is an incredibly useful CRM feature if you want to evaluate the reach and impact of your campaigns.
Moreover, you can benefit from automated campaign lists. Instead of exporting and importing contact information from CRM solution to email automation tool, you can create customized contact lists in the CRM system and synchronize these with the lists in your email service.
For example, many CRMs include an integration with MailChimp.
15. Lead generation and follow-up tracking:
Follow-up tracking means that each time a salesperson contacts a prospect or client, a mark of their call or email is added to the CRM system. You can add remarks whether the lead seemed interested or explicitly said no and shouldn't be bothered again.
Instead of tracking your calls and follow-ups on an Excel spreadsheet, you could have the latest contact information quickly accessible online. Moreover, you can add reminders to be notified when it's time to contact a lead again, or even automate some drip emails for effortless communication.
16. Reminders
It might seem like a little add-on, but when your job is to manage over 100 customers, you need some assistance. CRM reminders can notify you if a customer hasn't been contacted for a certain amount of time.
If you tend to forget meetings, set up a reminder for two hours before each. A helpful notification provides you all the information about the upcoming meeting – time, place and client data.
Add deadlines to tasks that need to be done in a certain time frame to remember all important calls, emails, and activities.
17. Billing and invoicing
This feature is essential for creative project management solutions as agencies need to bill their customers for projects.
The invoicing feature helps you to compile and send invoices to clients in a few clicks. By using predesigned PDF-templates, you can bill your customers for project hours or ordered products. As the CRM system already includes contact information, you can forward the bill real quickly.
Not all CRM solutions have a built-in invoicing feature, but many software providers offer integrations with billing software. By linking all invoices with customers or attaching the documents to client profiles, you'll get a quick overview of billing history right in the client view.
18. Quoting
To create quotes in a CRM system, you need to insert your product database and create some predesigned quote templates.  By creating custom tags, you can mark quotes as accepted, revised, cancelled, lost, etc.
All quotes will be linked with client profiles or companies so that you know who's ordered what. The sales team will have a complete overview of filled orders and knows whether the customer was happy with the service.
19. Third-party integrations
A great CRM solution works as a mediator between different business processes. After all, customers are at the heart of your company.
The more useful third-party integrations a CRM has, the more likely that you can gather all the relevant data you need for efficient sales. Look for pipeline management software that integrates with your favorite email and marketing tools to avoid double data entry and collect more valuable information.
20. Customizability and role-based views
If your company has a large sales team, not all information is relevant to every salesperson. Some CRM solutions let you set role-based access to certain information. For example, only people responsible for accounting might have access to invoices and bills.
Sometimes, it's best to customize every team member's software experience according to their job. For example, an ordinary salesperson doesn't need a CRM feature for marketing or lead generation.
It's better to give people access only to the tools they need for their work. A large variety of unknown tools might confuse users and reveal information they don't need to know. Customizable CRM system gives sales managers a complete control over the access to certain tools and data.
The verdict:
While discovering the CRM features, you probably found some that you hadn't heard about before. Not all teams need such a large set of CRM tools to efficiently manage their sales pipeline and client database.
But if you need to manage thousands of leads and keep track of all the meetings and tasks, a comprehensive CRM solution is a must-have for you. Make a list of all the features you need for successful sales and find the best software according to your team's requirements.